"Equality is a matter of course for me. With this line I want to express that we all have to stick together. That it doesn't matter what skin color, origin or religion a person has. People from all over the world come together in a team and it only works if everyone pulls together. I would like to contribute a small part to the fact that this thought and this path grows in society."
Alex Schlager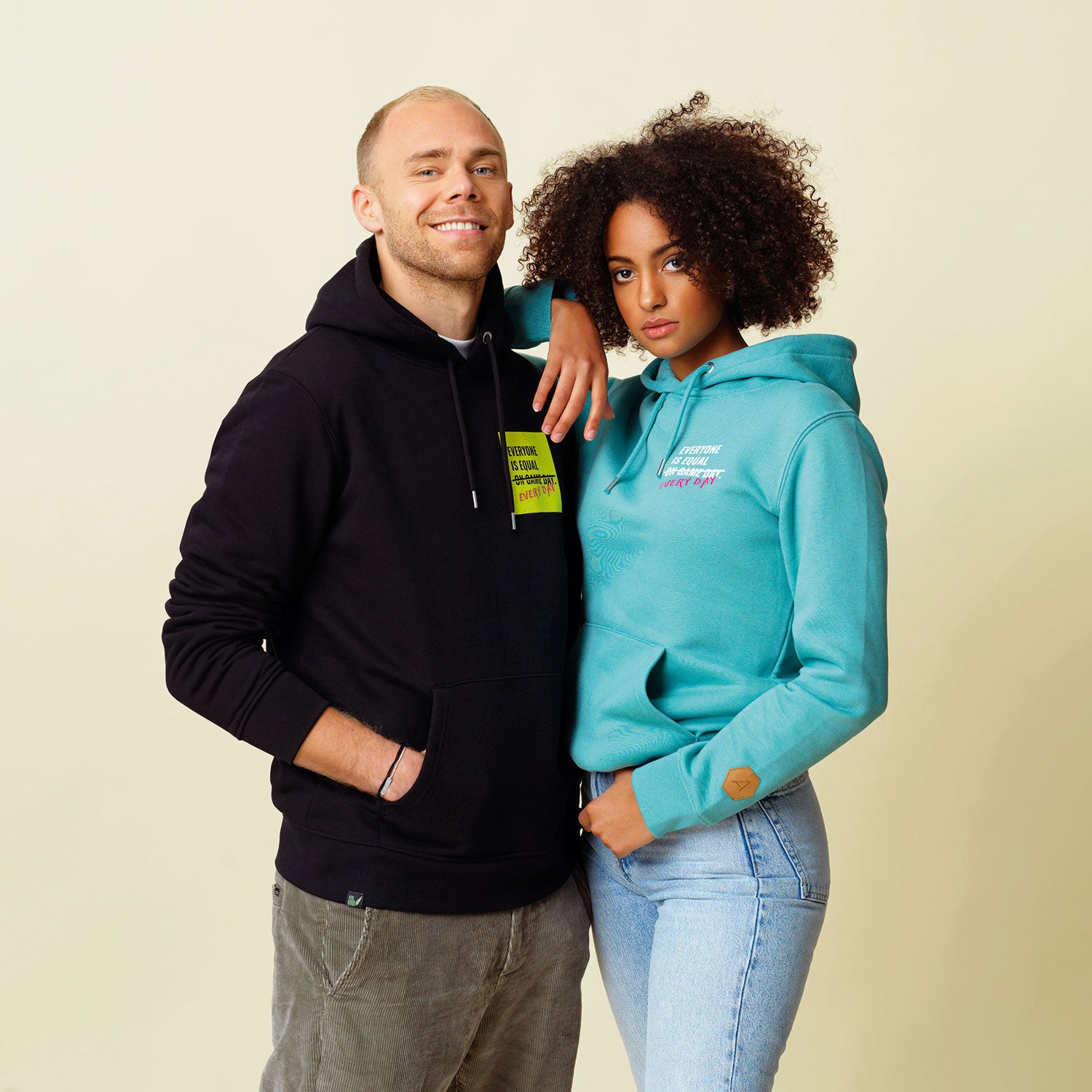 wiseenough. meets Alex Schlager
With its colorful prints, our strictly limited Alex Schlager Capsule Collection sends a message that cannot be overlooked "Everyone is equal every day". Together with Alex Schlager, we have dealt with one of the greatest social challenges, both in the football stadium and outside of it.
With the wiseenough. x Alex Schlager collection we are sending a clear signal against racism, homophobia, sexism and all forms of discrimination that are still an issue in our society.
To the collection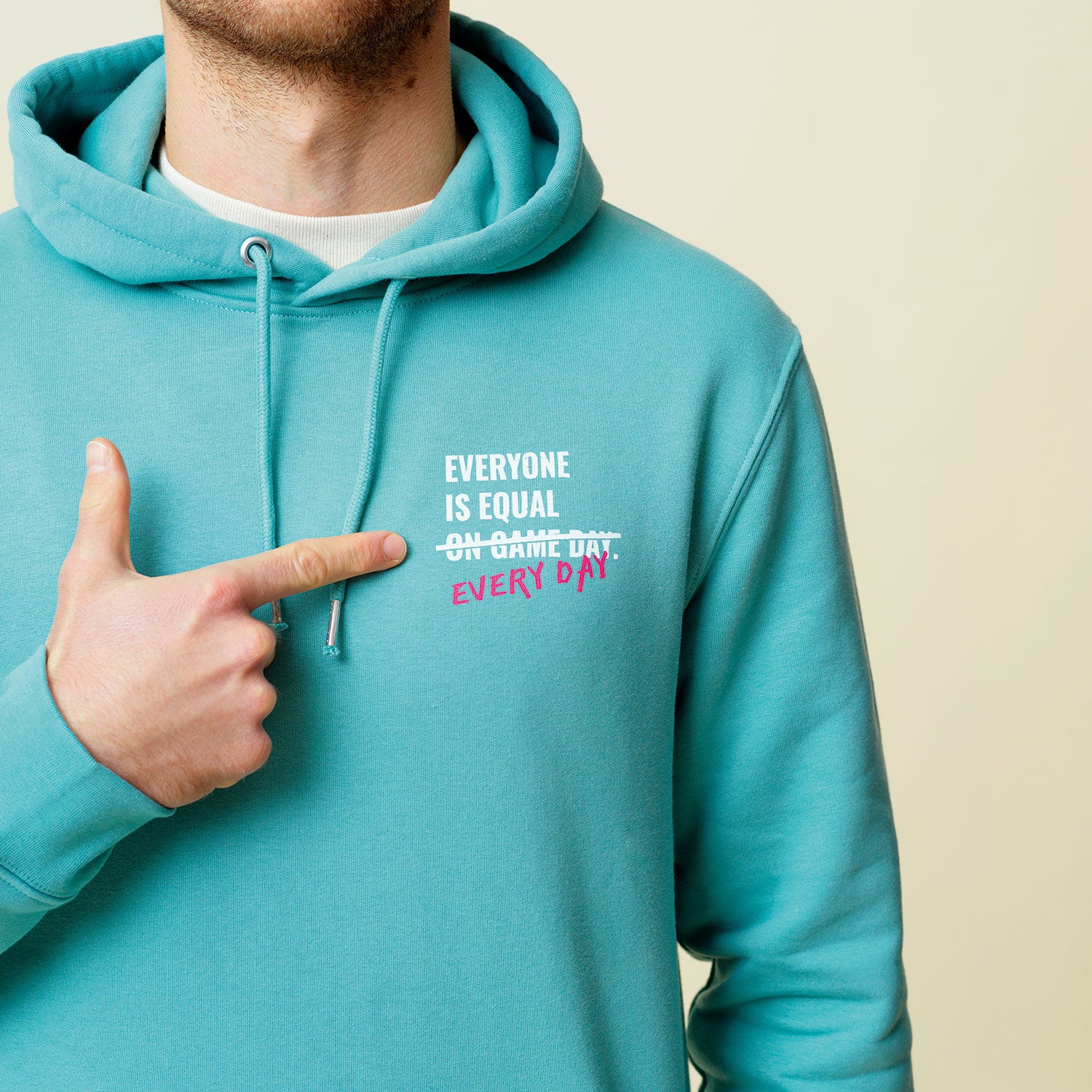 Equal every day
"Everyone is equal every day"- means creating awareness of existing problems, because not only the players, but all of us should be role models in the fight against discrimination. Each of us has a responsibility to act and positively influence our society. We can all stand up for equality. With your favorite piece from our Alex Schlager collection, you carry this message out.
To the collection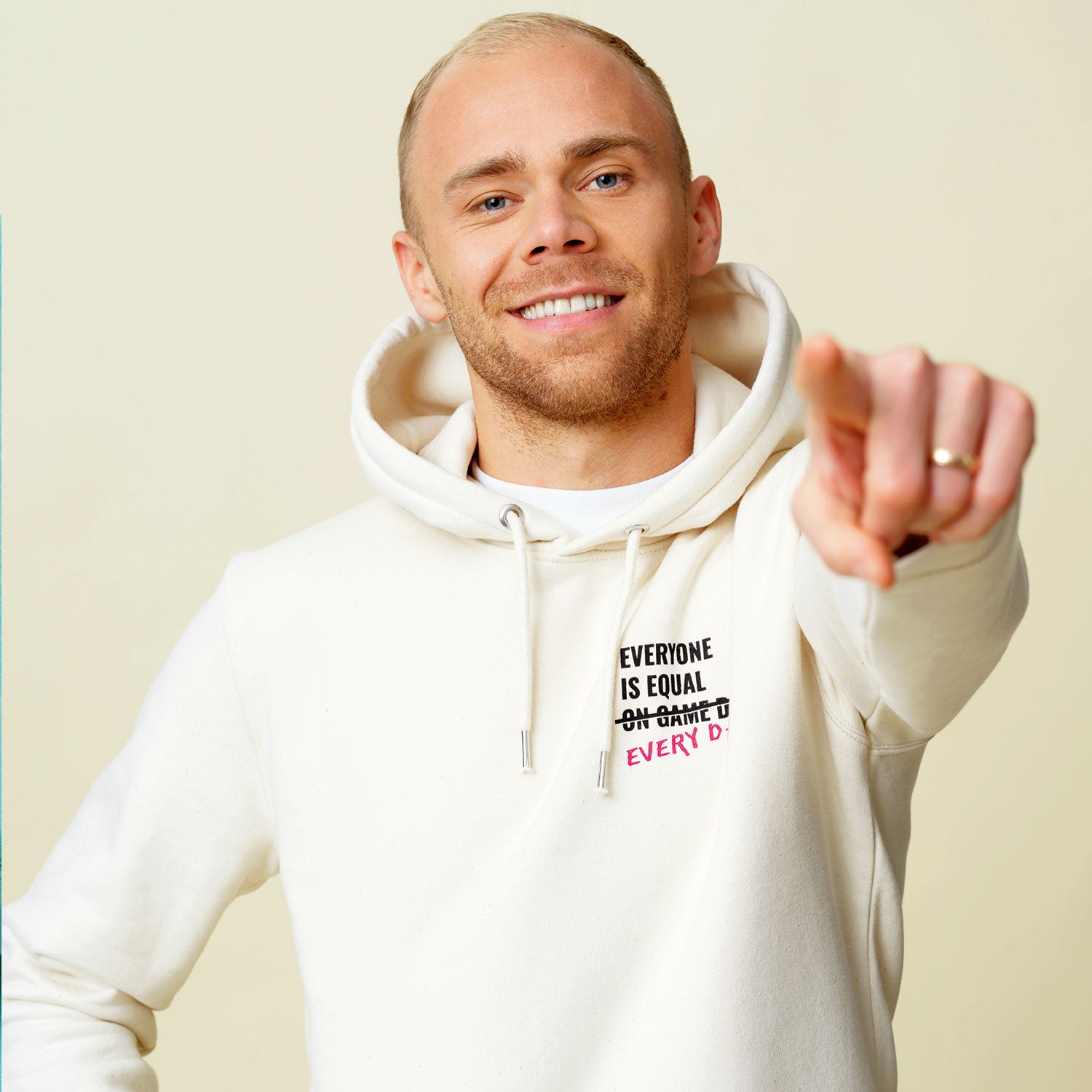 Re-Pet & Organic Cotton
All t-shirts from our capsule collection are made from 100% organic cotton and the sweats and Hoodies are a blend of 85% organic cotton and 15% recycled polyester.

Attention: The collection is strictly limited and only available in our online shop.
To the collection